Half our of programs are offered in Wrightwood, CA, where we are headquartered, nestled in the Angeles National Forest, adjacent to Los Angeles.
Coming Soon:
Early childhood Art Classes – September 2023 (Wednesdays, 12:15-1:00pm) Register Here!
Afternoon Art Classes – September 2023 (Thursdays, from 1:30-3:30pm) – Register Here!
See our calendar of more events! Please note, some are free and some are paid, details included.
Sign up below to receive our newsletter for updates when registration opens soon!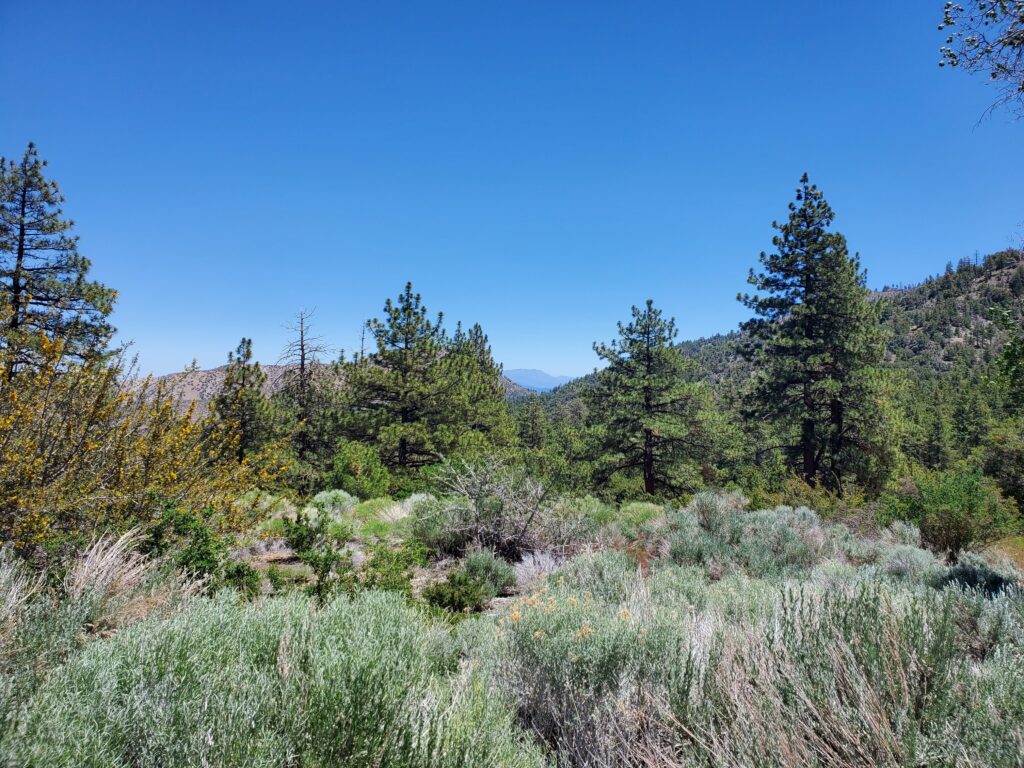 If you missed our summer program this year, don't worry, we will be back in 2024!
The summer of 2023 was the first Summer Art and Nature Camp, which served a total of 62 students for two weeks from June 20-30, from 9:00 am – 12:00 pm at Wrightwood Elementary School. The partnership with the Snowline Joint Unified School District helped make this program safe and accessible to the local community. The 9 day program was offered in two one-week options (4 days in week one & 5 days in week two), and included three daily classes for 5-12 year olds in Visual Arts, Musicianship, and Geology.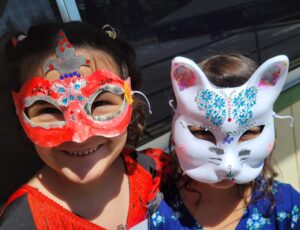 Both students and parents were surveyed about their experience. Here is a summary of some of the results, as well as some comments to provide both quantitative and qualitative outcomes. Download the full report here.
Parents:
80% of the parents say the program was "Excellent" and 20% reported "Good"
90% of parents would be interested in sending their children to the program again, with 10% a maybe
100% of parents said that their children learned something new
90% of parents said they received good communications about the program, and 10% said somewhat good communication
60% of parents heard about the program from the school, and 40% from a friend or neighbor
When asked what their child would have done without this program, parents reported: 40% nothing, 20% playdates, 20% other community classes, 10% Snowline's Summer Program, and 10% something at home
"My kids really really enjoyed this program. love to see them having fun! Hope we can have this program next summer again!"
"This program was so awesome. She would have only did 1 week of summer school and probably just slept in in the morning. So this was a positive and helpful activity. We really appreciate it… good social activity and away from the electronics. Also good learning and affirmation involved."
"Thank you! My daughter enjoyed coming to summer class everyday and was very intrigued by the things she learned. She is very excited to hopefully have the chance to attend another camp like this in the future. During the typical school year, she does not receive adequate education or dedicated time for learning the arts, music, or science, and there seems to be little focus on STEM in general. This program was a gift for our kids and our community ❤️."
All students received 3 classes every day: (students were grouped by similar ages)
Musicianship (by Wrightwood Education Studio teacher Jeremiah Gonzales): Young artists will learn how to "paint with sound" and discover the language of music. Students will construct melodies and harmony, explore keyboard and percussive instruments, and develop their own unique musical sound. Dance will also be incorporated. Each week will include a variety of fundamentals learned to promote an understanding and appreciation of music.
Visual Arts (by Drawing Together Teaching Artist): Students will practice observational drawing skills, make assemblages with natural materials, and create sculptures made from recycled plastics. Every day will include a drawing wrap-up and a new creation. No prior art experience needed. Every one is an artist in this class!
Geology (by Nature Reconnection School): Students will learn about the geological features of the Earth and local terrain while also envisioning imaginary worlds. Map making and experiments will also be incorporated. This fun and informative class will make a nature enthusiast out of everyone!
Sign up for our newsletter to get updates about next year's program.